Towle Whitney Has Proudly Been Serving The Water Booster Pump & Digital Mixing Valve Industry For 25+ Years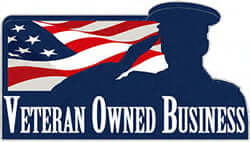 We started Towle Whitney in 1994 and concentrated on becoming a premier builder of water pressure booster pump systems. In the late '90s, we shifted the pump's control systems from constant speed to the new variable speed (VFD) systems. It was clear that VFD boosters offered improved performance, lower horsepower, long term savings on maintenance, and immediate savings on electricity. We were in the right place when the technology shifted.
Twenty-five years later, we supply everything from small 1/2 HP simplex systems for homes to triplexes for high-rises. The Variable Speed Drives we use on our booster pump systems mean you save money on energy, upfront costs, and installation. Since the VFDs we use are rated for UL 508, we can eliminate the unnecessary and expensive panels. Since we network the pumps and VFDs to communicate, we can eliminate the unnecessary and expensive PLC controllers. Some companies are still using this old technology so be aware when doing your research. If you have any questions, please let us know.
Our systems are designed with the industry's latest and best technologies. From the booster pumps to the Variable Frequency Drives, our components are hand selected during the design process to provide you with the best components for your application. We work closely with the manufacturers of each of our products to ensure you have the best support possible and any question can be answered.
We strive for great customer service and as a small company we feel it is important to be customer focused. This means you get a live person on the phone for system design, troubleshooting, or any questions you may have about our products. We monitor our emails during nights and weekends to make sure you can get the help you need during our hours.
We provide the best 3-year warranty in the business. You can buy with confidence!
We invest heavily in inventory to make sure we can deliver your booster pump system within a reasonable time frame. Our standard lead time from the day you place the order to the day the system ships is 10 business days. However, 8 out of 10 systems ship within a week. We also have the ability to expedite orders in as little as 1 business day, and the ability to ship systems and components overnight.
Our Gen5 was launched in November 2019, and combines backflow prevention with booster pumps.
We pride ourselves on collaborating with mechanical contractors, engineers, and facility owners. We size up each job, based on its own circumstances (pipe size, incoming pressure, building height, RPZ's, strainers, filters, etc. Every product is tested before leaving our facility.
Thank you for your business, Dennis Whitelaw, President
"I have found the pressure booster pumps from Towle-Whitney to be reliable, invisible to the end-user and a cost-effective solution to overcome inadequate supply pressure problems. I have deployed 3 of these booster pumps in high-rise condos and residential homes to meet demands of rainforest showerheads and simultaneous use of appliances and fixtures. After 3 years of continuous use, we have had no service calls or maintenance issues associated with these pumps. "
"Dear Ned, Let me start by saying You and Larry are Awesome!!!!! First, I find it very hard to believe that there are still people in this world that put there customers first, The time you and Larry took with me going over the installation process was remarkable, Ned you gave me the confidence, that I could do this project. And I did with the help of you and Larry. The TW 1000-27 is unbelievable, quiet and holds the pressure at the setting you want, I have it set at about 65PSI and it works great. Again I can not thank you guys enough for your help and time. ( and the wife is happy too). Towle-Whitney is a FIVE STAR company by far. I recommend Towle-Whitney to anybody that has low water pressure. Installation is very easy and if you have problems, they walk through it with you."
"Two days before I opened up a new car wash location I found out that the water pressure from the city was slightly under 40psi, and meant I would have been trying to supply my car wash with only about 26 psi! I scrambled to find a booster system and ran across Towle Whitney. I contacted them right away, and they were getting specs to me about some of their systems over that first weekend. The first system they sent did not quite accomplish what I needed it to, as I was in a fairly unique situation with my water pressure and usage needs. Their staff was very professional and helpful and did their best to help me out with my situation. They sent me 2 new systems (at their cost!), to get me a system that worked. Now I have great water pressure and can supply all my equipment. Customers are happy and I am making money. I can't thank the group at Towle Whitney enough for all their help to get me up and running optimally, and standing behind their products! I would definitely recommend them to anyone, and will contact them right away for any future needs!"
It's been several months since we have spoken and I wanted to drop you a quick note of appreciation. The pump has been working flawlessly since the last adjustments were made months ago. We are so grateful for the extra time and attention you gave us when things were not working optimally. It is rare to receive good customer service in this day and age. The customer service we received from the two of you was outstanding and beyond what can reasonably be expected.
"I just want to say thank you. The pump is awesome, y'all made every step of this so easy. From the customer service you provided, to the packaging of the equipment. It's hard to find a company with such standards anymore. If y'all would like me to leave a review I would more then happy to, just let me know where."
"Thank you very much for your assistance. They have started looking closer at how the chemical feed may be affecting the distribution piping and cleaning some of the buildup. This may have resolved the issues. They will get back to us if they would like us to take a look at the pump again. We appriciate the help and guidance you have provided!!"
Request A Quote For A Water Booster Pump Or Digital Mixing Valve

Please complete the form on the right to request a quote. If you have any questions regarding our products or services, or if you would like to schedule a consultation to discuss your specific use-case, please feel free to contact us via phone at (800) 807-9827 or email at info@towle-whitney.com. We look forward to working with you.