Gen 5 Water Booster Pump System
Value Engineered Solutions

SAVE LABOR, SAVE MATERIAL
JUST CONNECT:
(2) Manifolds
(1) 3″ DWV line
(2) Wires
Eliminate building shut-down
ELIMINATE LEGIONELLA RISK FROM RPZ DEAD-LEGS
Water simultaneously flows through multiple RPZ's.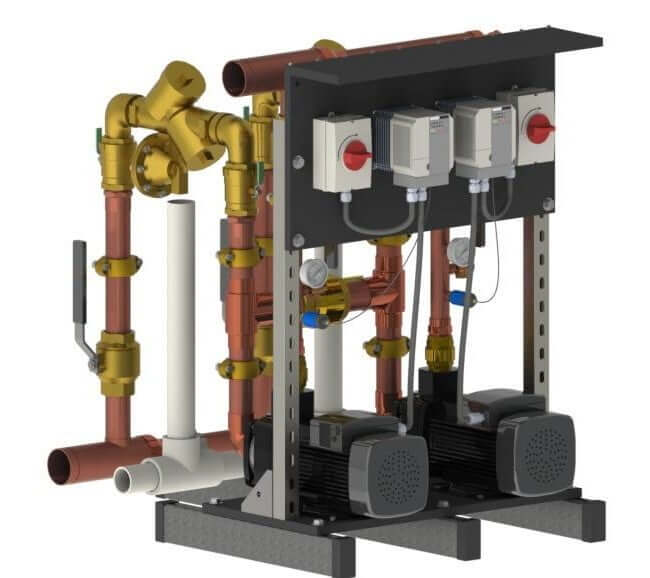 Specifications For Duplex Model
Additional Options Available. Contact Us Today To Discuss Your Specific Application Needs.
We Provide Products All Across The USA
Below is a list of 15 towns we ship our products too, but we will ship and help service the entire United States!
Request A Quote For A Gen 5 Booster Pump System

Please complete the form on the right to request a quote. If you have any questions regarding our products or services, or if you would like to schedule a consultation to discuss your specific use-case, please feel free to contact us via phone at (800) 807-9827 or email at info@towle-whitney.com. We look forward to working with you.