Residential Booster Pump Questionnaire
Not sure what size booster pump is right for your family and home? 
Looking for a better shower?
Tired of low water pressure?
Fill out the attached questionnaire and send it back to us! We'll be happy to size a system for your home and provide a price quote!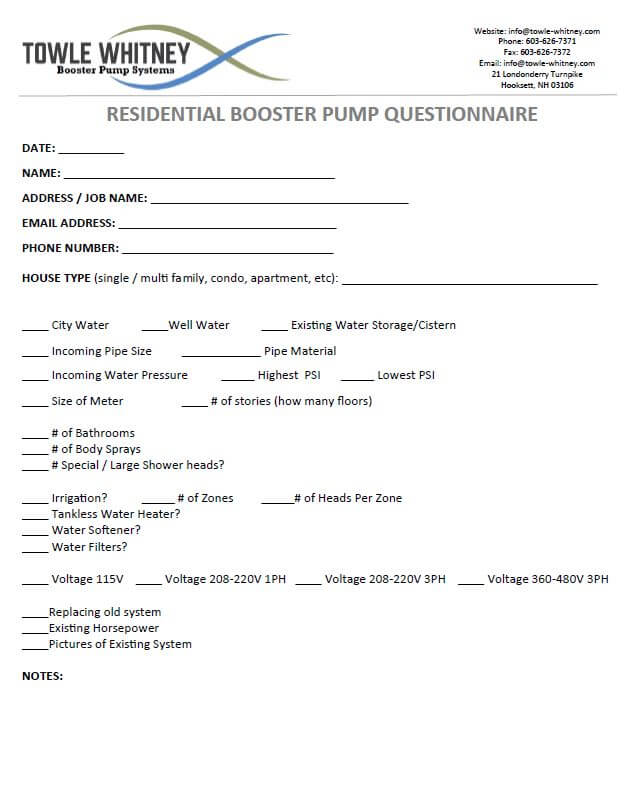 Variable Speed Systems For Commercial Properties and Homes
For homes or small businesses with low pressure (city or well water), our simplex pumps can be the best solution. These systems are equipped with a centrifugal pump regulated by a variable frequency drive that controls pump operation to maintain constant pressure regardless of varying demand or fluctuation in incoming pressure. With low city or well water pressure or smaller commercial facilities, our line of residential water booster or simplex pumps can be a good fit.