Small HP Water Booster Pumps
Small HP Water Booster Pumps For Residential & Commercial Applications

Small HP water booster pumps are a perfect small, yet powerful booster pump that fit in very well for your residential and light commercial needs. These pumps are equipped with a centrifugal pump regulated by a variable frequency drive that controls pump operation to maintain constant pressure regardless of varying demand or fluctuation in incoming pressure. These units range from a 40 to 65 PSI boost and have horsepowers ranging from 1/2 HP to 1 HP. There are technical specifics for each system so be sure to view the model specific information.
If you're interested in learning more about our Towle Whitney water booster products, please feel free to get in touch with us or to schedule an appointment. The Towle Whitney YouTube page also has relevant information pertaining to water pressure and our systems.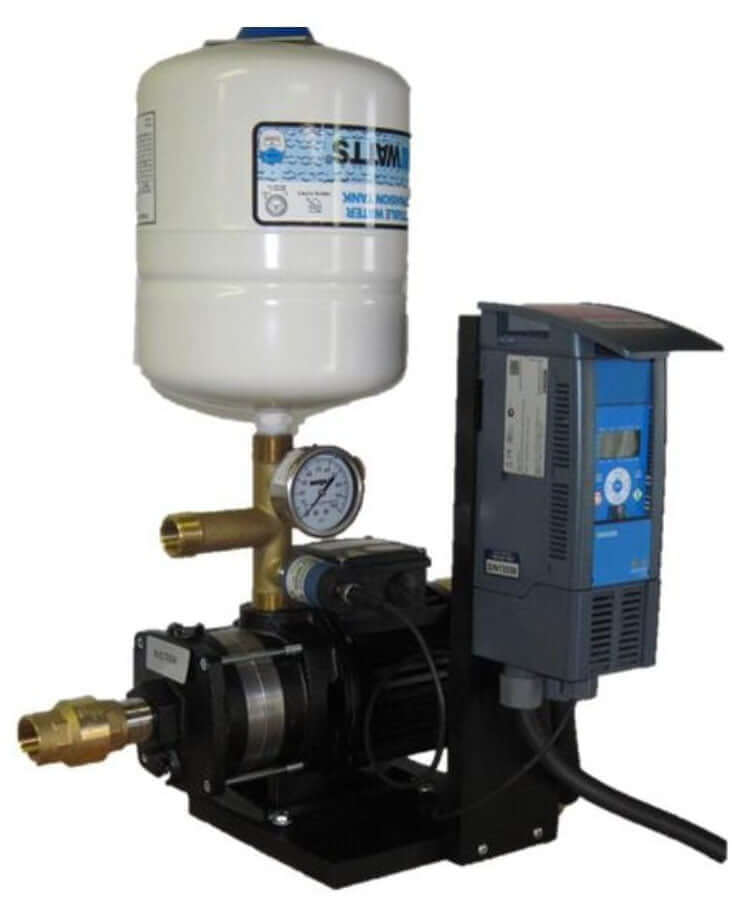 Residential & Commercial Water Booster Pumps
Take advantage of our small but powerful water booster pumps to maintain water pressure consistency.
Water Booster Pumps Designed To Meet Your Commercial & Residential Needs
In an effort to provide the highest level of customer service we offer a limited three warranty on all of these water booster pump models. All of the model specific data sheets have a page dedicated to discussing the warranty, but don't hesitate to reach out with additional questions.
We're committed to helping you solve and correct your water pressure needs.